| | |
| --- | --- |
| Posted by Deadly on June 13, 2009 at 1:38 PM | |
I replaced the 20 watt Halogen bulbs in my road lights with a set of MR16 LED bulbs last night.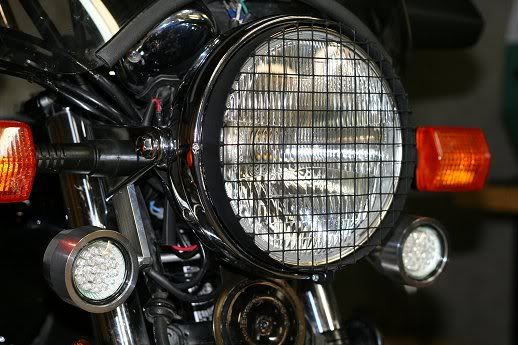 The LEDs look nice but dont put out near as much light as the Halogens. The possitive news about this project is that the LEDs do not heat up and they draw very little power from the electrical system.
The LED light color is more in the blue spectrum so I replaced my stock Halogen headlight bulb with a blue one to match the LED color.
Richard