| | |
| --- | --- |
| Posted by Deadly on May 30, 2009 at 9:15 PM | |
I just got home from Southwest Missouri this evening, it was a little warm but other than that the weather was awesome!
I stopped in at the BirdSong Conservation Area while down there.
BirdSong is just a few miles off of Hwy 54 on Hwy J and makes a great place to stop for a break.
I did a short 30 minute hike in the area and really enjoyed being off the bike for a while.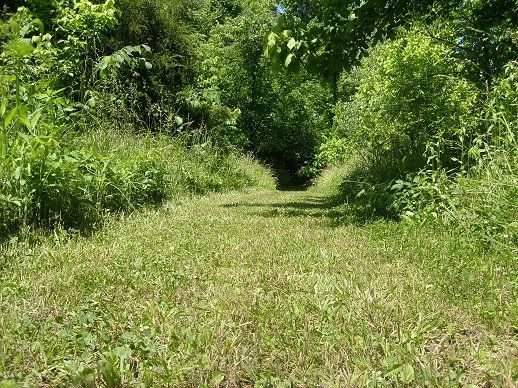 Just south of Stockton, Missouri on Hwy 39 I ran accross a couple of Adventure types parked next to the road.  It was John (pilot) and Klay from ADVrider.com, talk about a small world.
I headed on over to Stockton Lake for a little fishing. The fish were not biting but the roads to some of the places I went were somewhat adventuresome.
Got Mud!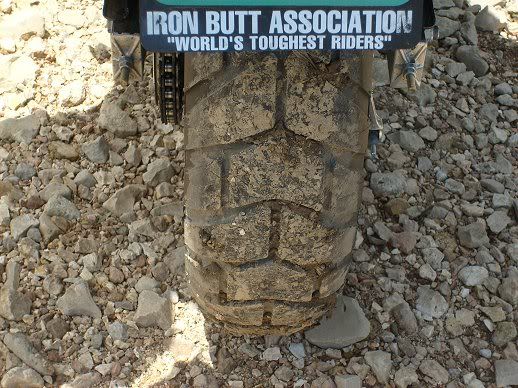 The lake was nice even though I didn't catch any fish.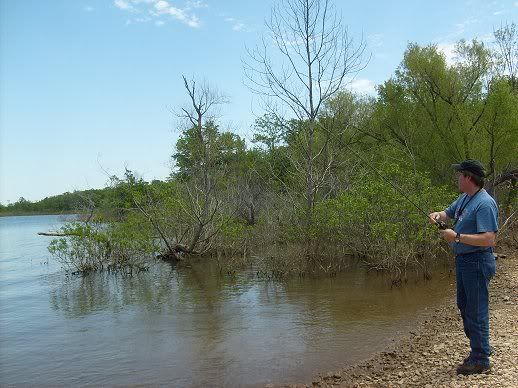 While in the Ozarks of Missouri I did a little exploring of old US 66.  I grew up on a small farm about 1/2 mile down the road from where this photo was taken.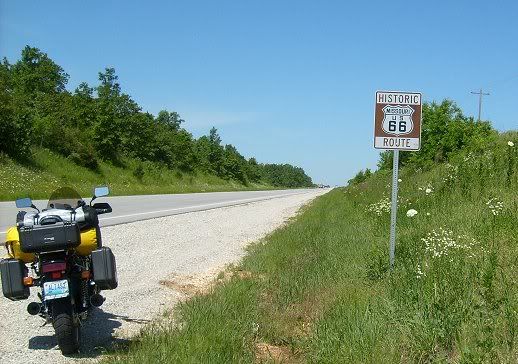 When I was a kid my brothers and I used to park our bicycles in the same spot my motorcycle is parked in this photo. We would go swimming in the creek under this bridge.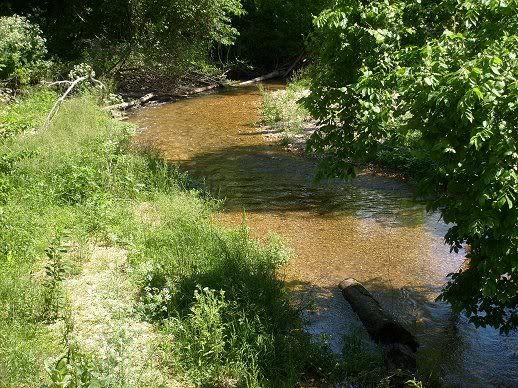 Old US 66 is littered with old abandoned buildings from the past. This one has a new sign and new painted gas pumps that were not there when I was a kid.  Its nice to see folks fixing some of these old places up.
I only covered 430 miles on this trip but it was a great time.  I also managed to get 52 miles per gallon going south and 49.2 miles per gallon returning home which made this trip a very inexpensive one.
Richard