| | |
| --- | --- |
| Posted by Deadly on May 22, 2009 at 9:41 PM | |
Today I headed north to the town of Far West, Missouri. In the 1830s Far West was the county seat of Caldwell County and was a thriving Mormon community. I'm not of the Mormon faith but one doesn't have to be to see that Far West, MO has a lot of history and a lot of it was violent.
At the height of the towns' existence in 1838 it had 150 homes, 4 dry goods stores, 3 family groceries, 6 blacksmith shops, a printing establishment, 2 hotels, and a large school house which also served as a church and court house.
The community had started the construction of a Mormon Temple at this site but was never completed.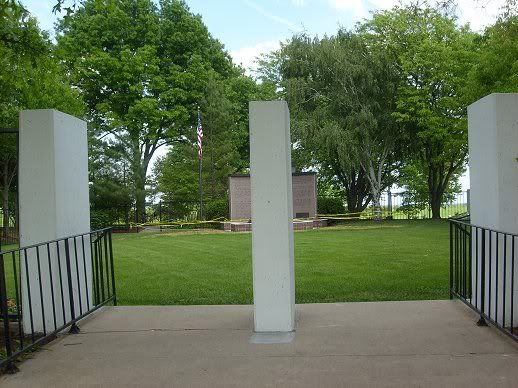 All that remains at this site are the four corners of the uncompleted temple which are encased under glass.
The general store in town has a couple of interesting sites to see one of which is a display containing the death masks of Joseph Smith and his brother Hyrum. These are most likely copies but I still found them to be rather remarkable.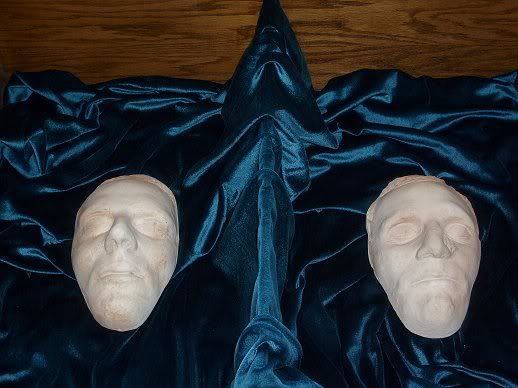 The statue in front of the general store is of Joseph Smith. The face of the statue was created from his death mask.
Joseph Smith was the leader of the community and is considered by the Mormon people to be a Prophet. As the population of Far West, MO grew in numbers to around 5,000 other Missouri residents decided they no longer wanted the Mormons in this area so violence ensued on both sides. The Governor of Missouri then ordered them to be driven out of the state.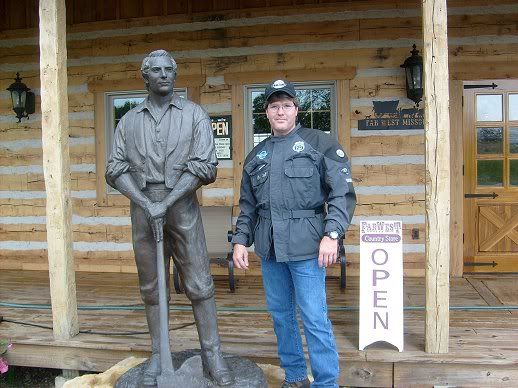 The Mormon's story in Missouri is very long and complicated but I've tried to sum it up with as few words as possible.
Richard