| | |
| --- | --- |
| Posted by Deadly on May 21, 2009 at 10:36 PM | |
I found a few other interesting places during my visit to Northern Arkansas. The War Eagle Mill and the War Eagle Cavern. Both of which can be found just outside of Rogers, Arkansas.
The War Eagle Mill is an actual working grist mill that is powered by the War Eagle River.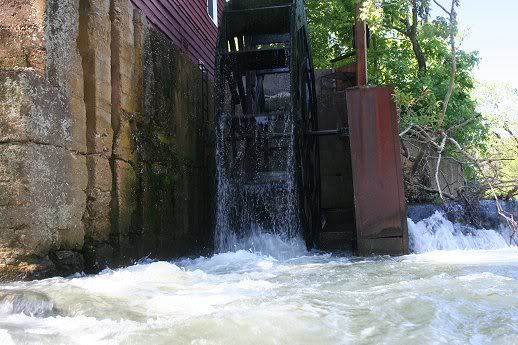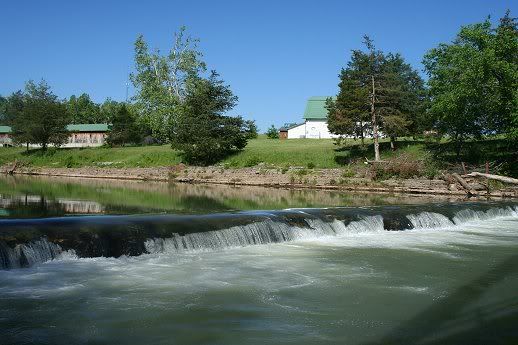 The mill was originally built around 1830 and has been devastated by fire several times during its history. It was burned by the Confederate Army during the Civil War to keep it from falling into the hands of the Union Army.
The top floor of the mill is a restaurant where breakfast and lunch are served. I had a breakfast there of Buckwheat Waffles and Sausage. After which I decided that Buckwheat was not my favorite type of wheat. I think I will just stick to good ole waffles made from flower.
Next to the mill is the historic War Eagle Bridge which is now over 100 years old and still in service.
A few miles down the road I found the War Eagle Cavern. There is a one hour guided tour through the cave which has its own claim to fame since a Jesse James movie was filmed at its location a few years back.
The War Eagle Cave is a young cave as caves go but it has lots of interesting formations. This is cave pudding and is formed from Iron Oxide.
The cave is also home to the Brown Bat. I was surprised at how close I could get to the flying mice without disturbing them.
There is also a small underground river that runs through the cave that until the 1970s was the only entrance into the cave. A main walking entrance was later blasted out with dynamite.
This was my last stop before heading home from my visit to Arkansas. There was a lot more to see but I guess it will have to wait for some other time.
Richard